Hello!
We are delighted you will be joining us for this exciting choral workshop.
Here are all the details you will need and resources to help you prepare.
Event Logistics

Saturday, March 30, 2019
Parking: As you may know, Hayes Valley is a difficult place to park. We certainly advise carpool or taking public transit if it's possible for you.
What you will need: Please be sure to bring your concert ticket. PLEASE NOTE THAT CONCERT TICKETS ARE SOLD SEPARATELY! If you have not yet purchased your ticket, please contact the Symphony Box Office. We recommend purchasing tickets in the Upper Orchestra section or in the First Tier sections A, B, C, L, M, or N in order to be seated with other singers.
SCHEDULE:
PART ONE:
Workshop: 5-6 pm
Location: Zellerbach C Rehearsal Room
Please come to the Zellerbach entrance on Franklin Street.
Doors will open at 4:30.  It will be helpful if you bring your Eventbrite ticket, but we will have a list we can check in case you cannot find it.
Brief Rehearsal with Orchestra: 6:30 pm
All will exit Zellerbach via Franklin Street door and walk around to the Box Office entrance on Grove to enter Davies Hall.  You will gather on the orchestra main floor for our "dress rehearsal."

Break for dinner in the neighborhood: 6:45 pm
PART TWO:
Concert: 8 pm
Location: Davies Symphony Hall
Return to the box office entrance on Grove Street.
Doors will open at 7:30.  Present your Symphony ticket for entry.
Attire: Dress code is as you would dress to attend a concert. Please refrain from wearing scented products such as perfume or hair spray.
A message from Choral Director Ragnar Bohlin
It was speculated in the past whether or not the chorales in Bach's Passions were sung by the congregation as well as the performers. The chorales themselves were most definitely well-known to the people of the time. We now know that Bach did not perform the chorales with the congregation. However, there was a strong tradition of doing just that with fore-runners to these most famous Passions from that era. Also for our upcoming performance I look upon you as an extension of the chorus onstage, even if the effect will be similar to the congregation joining in. I think it will be most effective and beautiful!!
Sincerely,
Ragnar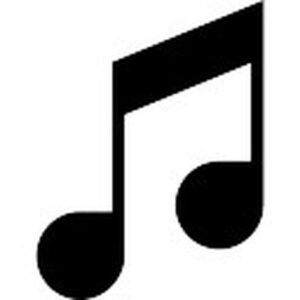 Music conveys a prophetical message, which reveals a higher life form towards which humanity is developing. And it is because of this message that music appeals to people of all races and nationalities.
- Arnold Schoenberg
Download your music
We will print music for the workshop. If you have prepared your own scores and prefer to use them, please bring with you.
Please note: you will be singing from your seats in the audience. There may not be ideal lighting in those positions, so please be prepared to sing without being able to see your music perfectly. You may bring and use a small personal light if you wish.
Listen to the repertoire
performed by Bach Collegium Japan, Masaaki Suzuki, conductor:
No 14 (Petrus): 32:35
No 15 (Christus): 33:50
Pronunciation guides for St. John Passion

Ragnar speaks the German text for you.
Practice tracks for St. John Passion
Please note: these tracks are recorded at standard pitch. Our performance on March 30 will be at A=415, which is a half-step lower.
Practice tracks by Matthew Curtis, ChoralTracks LLC
If you have questions
Please email us at info@amateurmusic.org and we will get back to you as soon as possible.