Instructions for registered participants
You must register for the workshop to gain access to the link. Go to our workshops page and select the registration link for your workshop, and register via the Eventbrite Registration Page.
Go to the online event page
The link to the online event page may be found:
In your confirmation email from Eventbrite
On the Workshop Registration Page (Eventbrite)
On the Workshop Information Page (AMN website)
Verify your Eventbrite account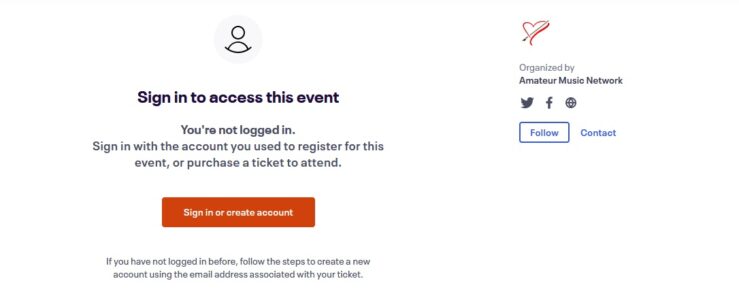 You must log in to Eventbrite with the email you used to register for this workshop
Look for your confirmation email from Eventbrite to confirm this email.
If you do not have an Eventbrite account, it will require you to create one.
If you have multiple emails, or multiple Eventbrite accounts, you must make sure to choose the correct one.
If you are already logged into Eventbrite with another email account, please LOG OUT and then log in again with the correct email.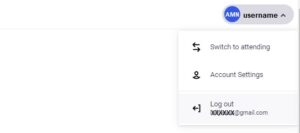 Once you are logged in, you will see a countdown button

When the workshop is ready to start, the JOIN NOW button will be active and you can join the workshop.
You may be redirected to a zoom registration window. Please use your zoom login (or create one). 
If you have questions:
Please email us at info@amateurmusic.org and we will get back to you as soon as possible. 
Please note that right before and during the workshop we may not be able to respond to emails quickly. Please test your log-in access WELL BEFORE the  workshop to confirm that you can see the "join now" button and if you cannot, to allow plenty of time for AMN to respond and help you.