Connecting Musicians with Mentors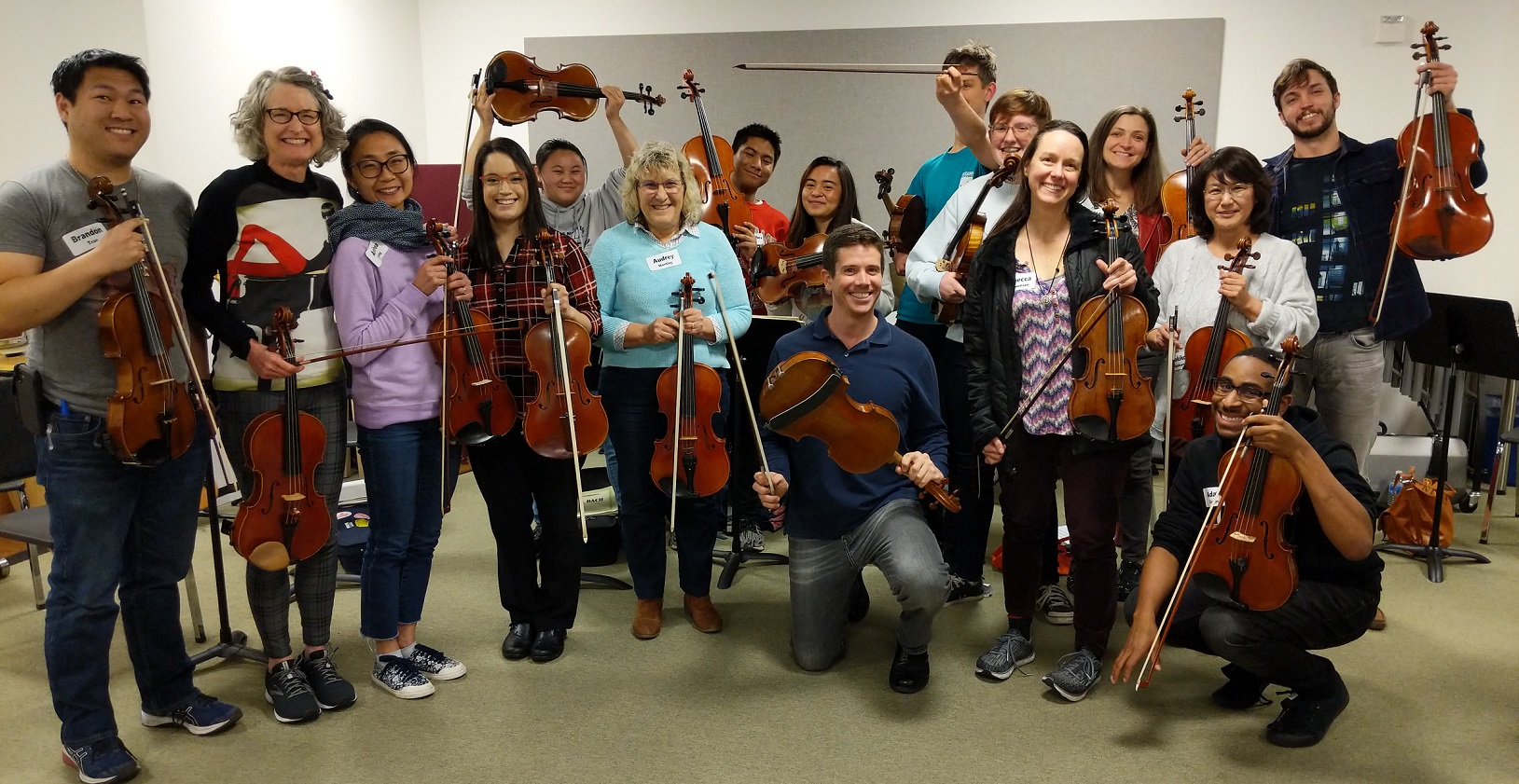 Viola Workshop
with Matthew Young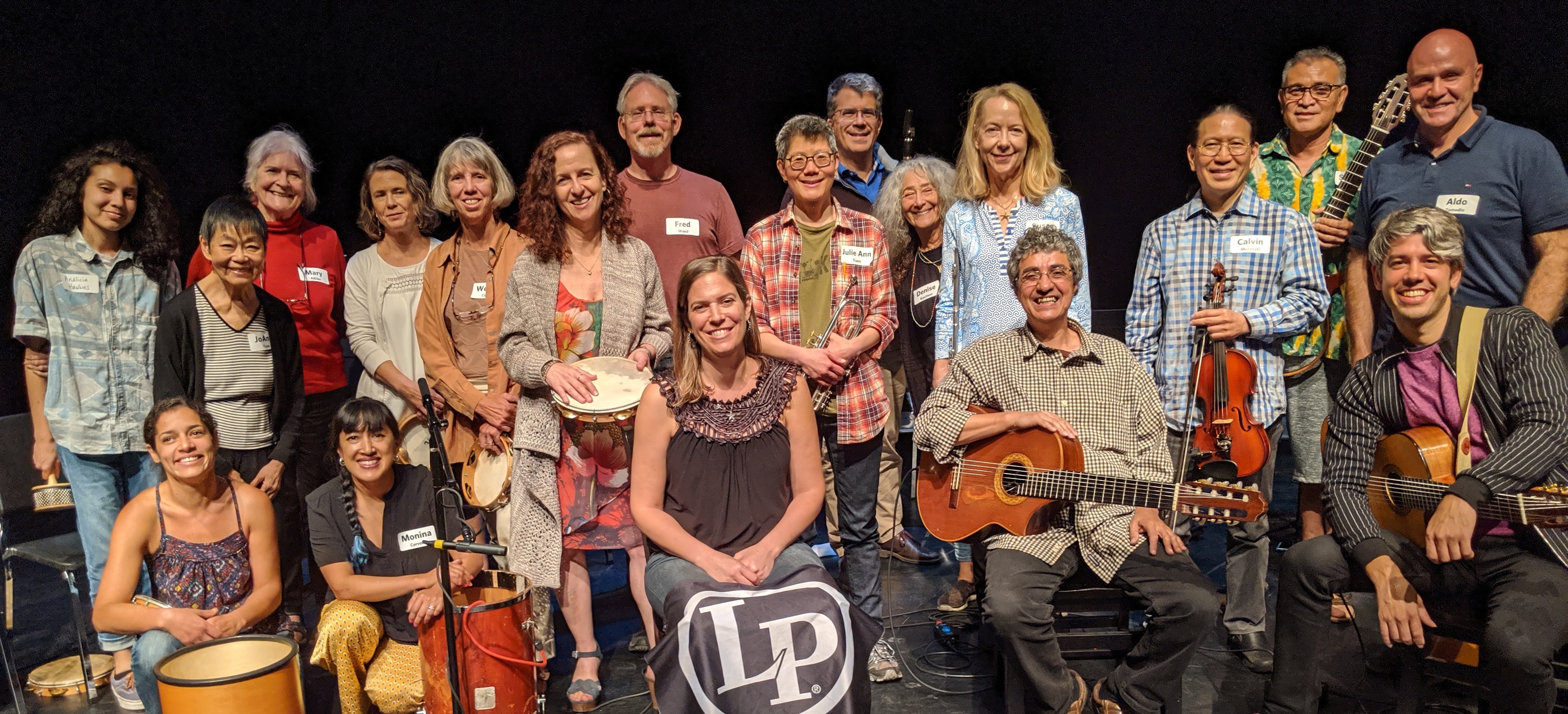 Choro: the Music of Rio
with Duo Violão + 1

Side by Side 2019 with the SF Chamber Orchestra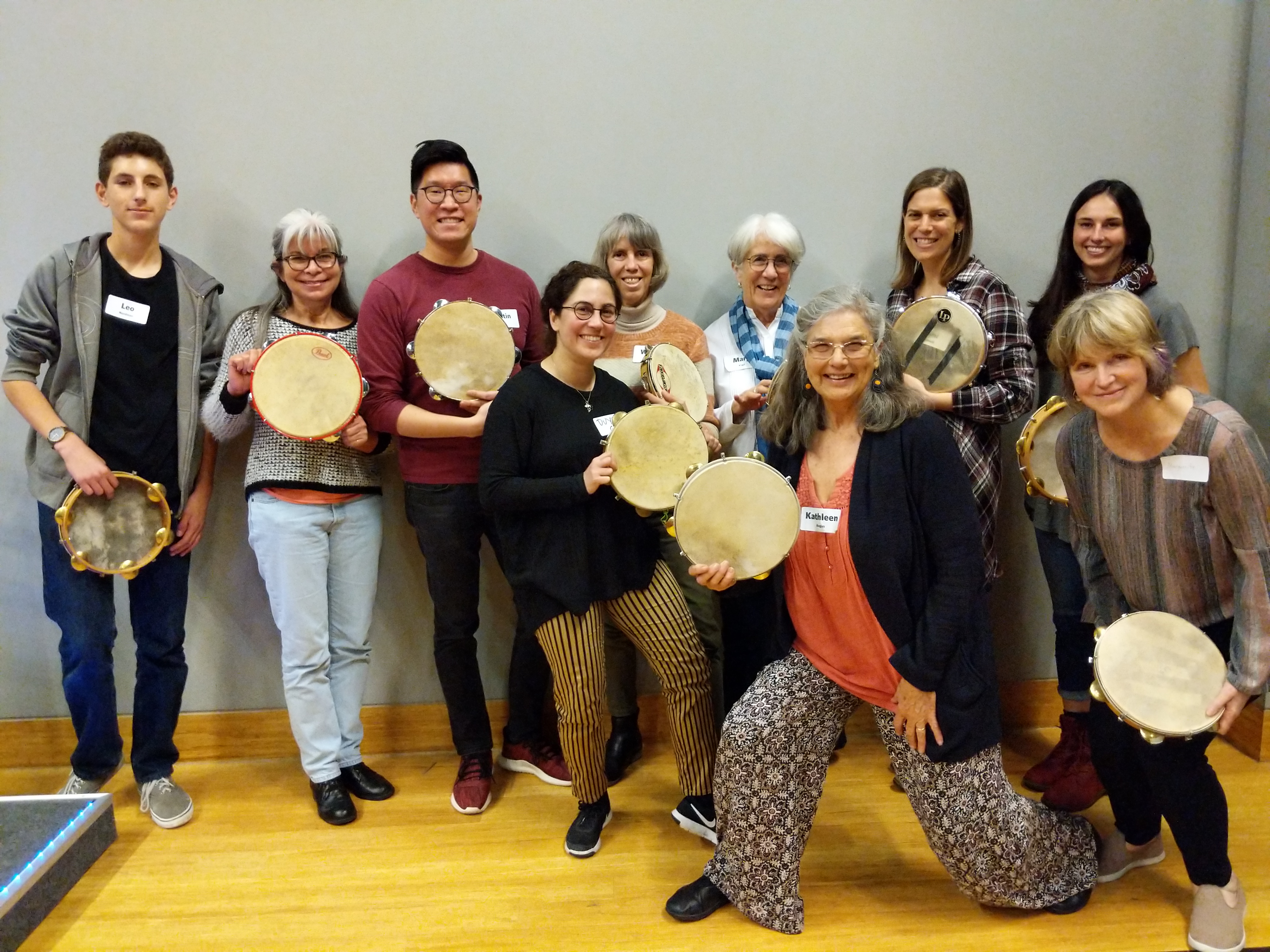 A Rhythm Tour of Brazil
with Ami Molinelli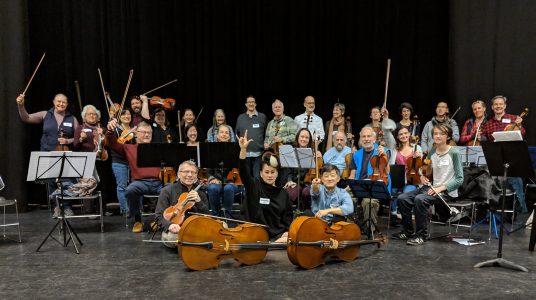 Discover Mendelssohn Octet
with New Esterházy Quartet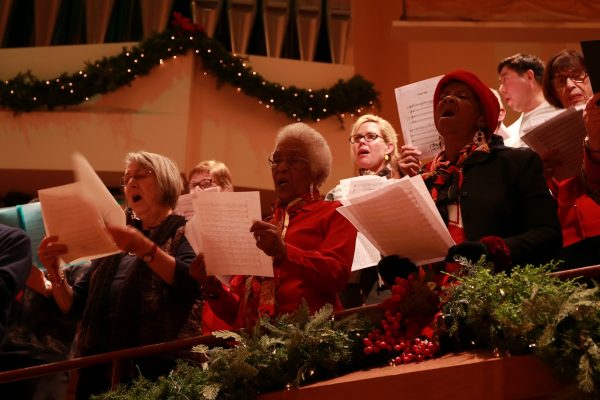 AMN Audience Chorus
at the SF Symphony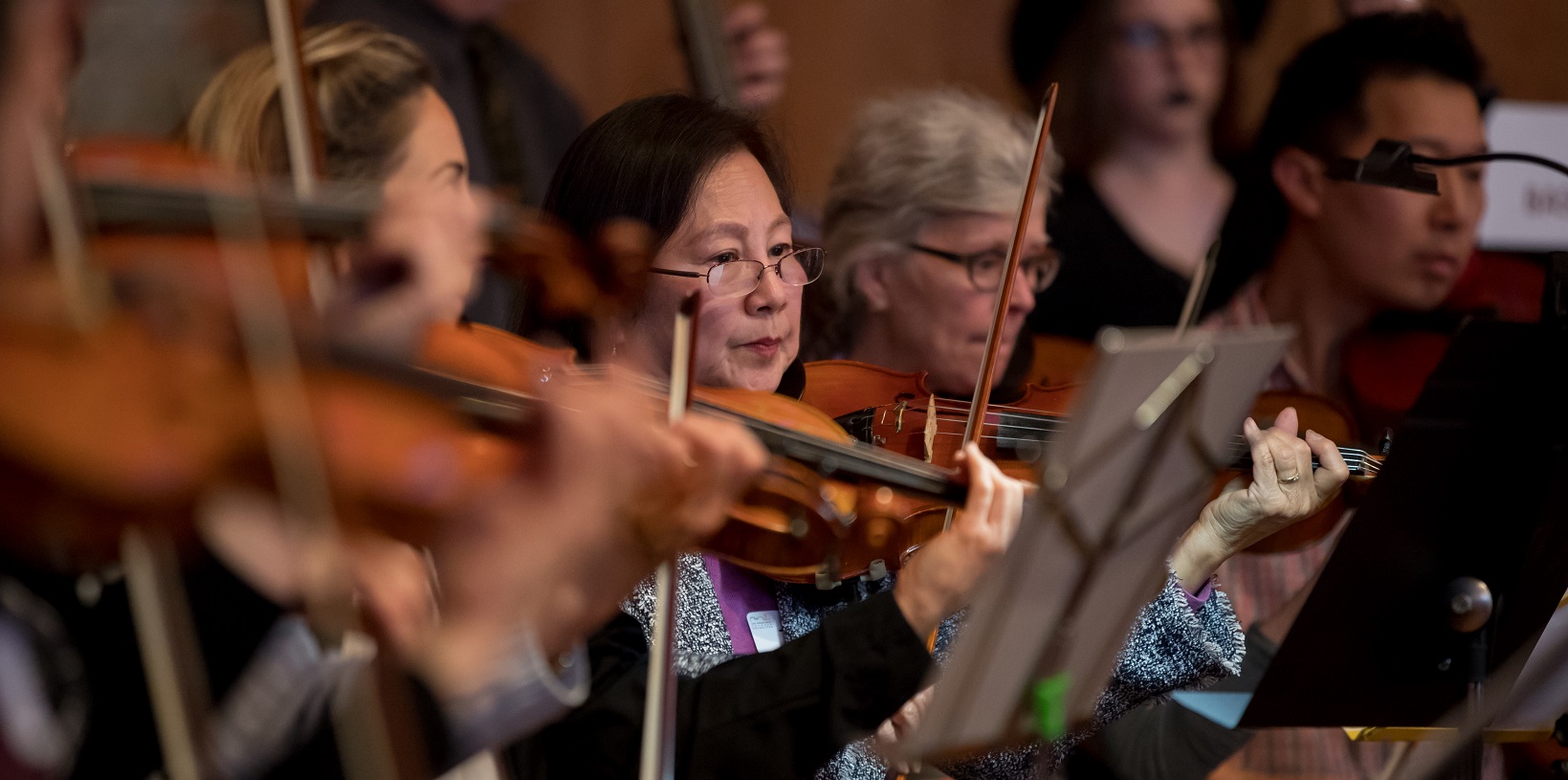 Side by Side 2018
with SF Chamber Orchestra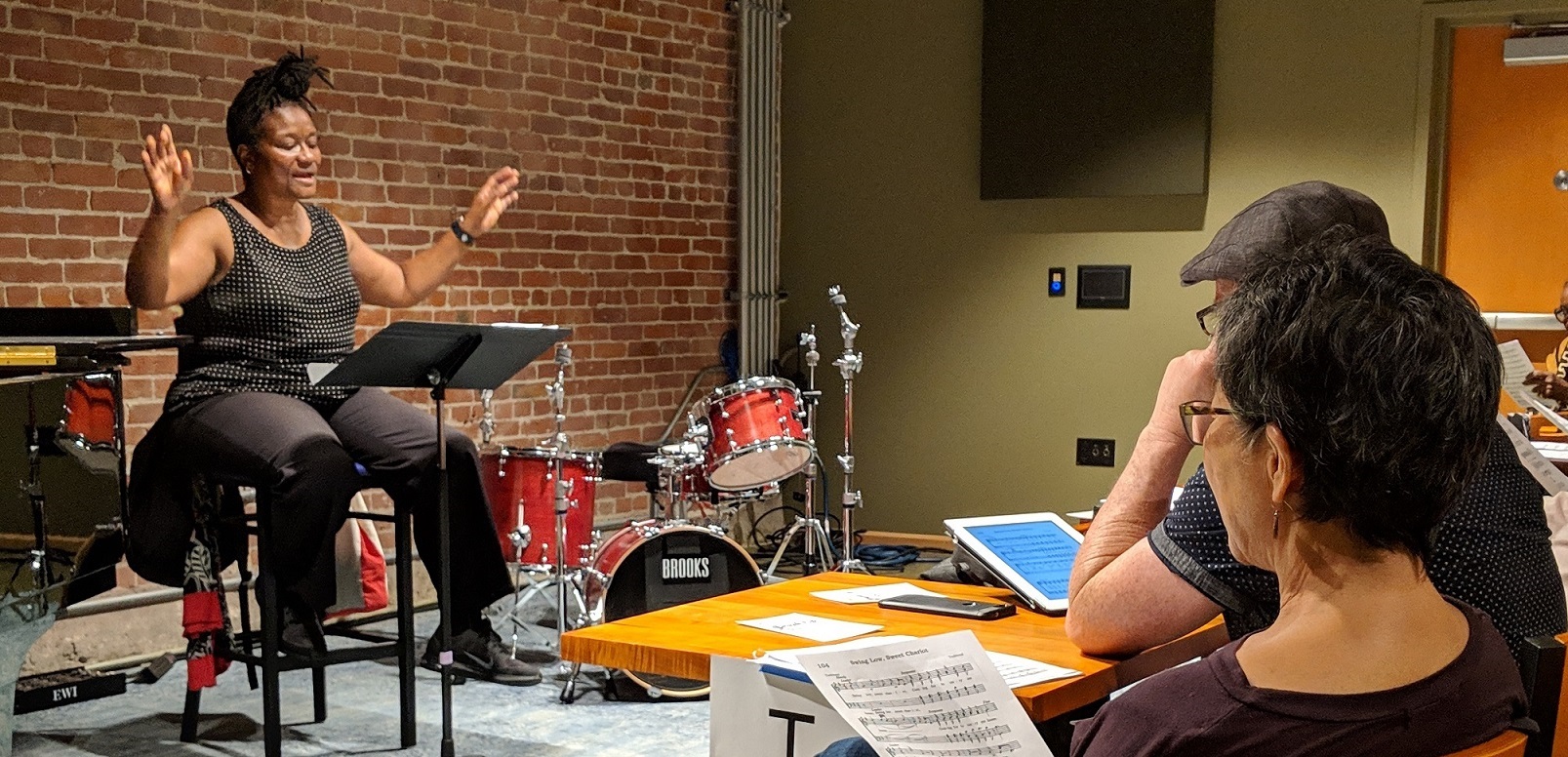 Spirituals Workshop
with Pacific Edge Voices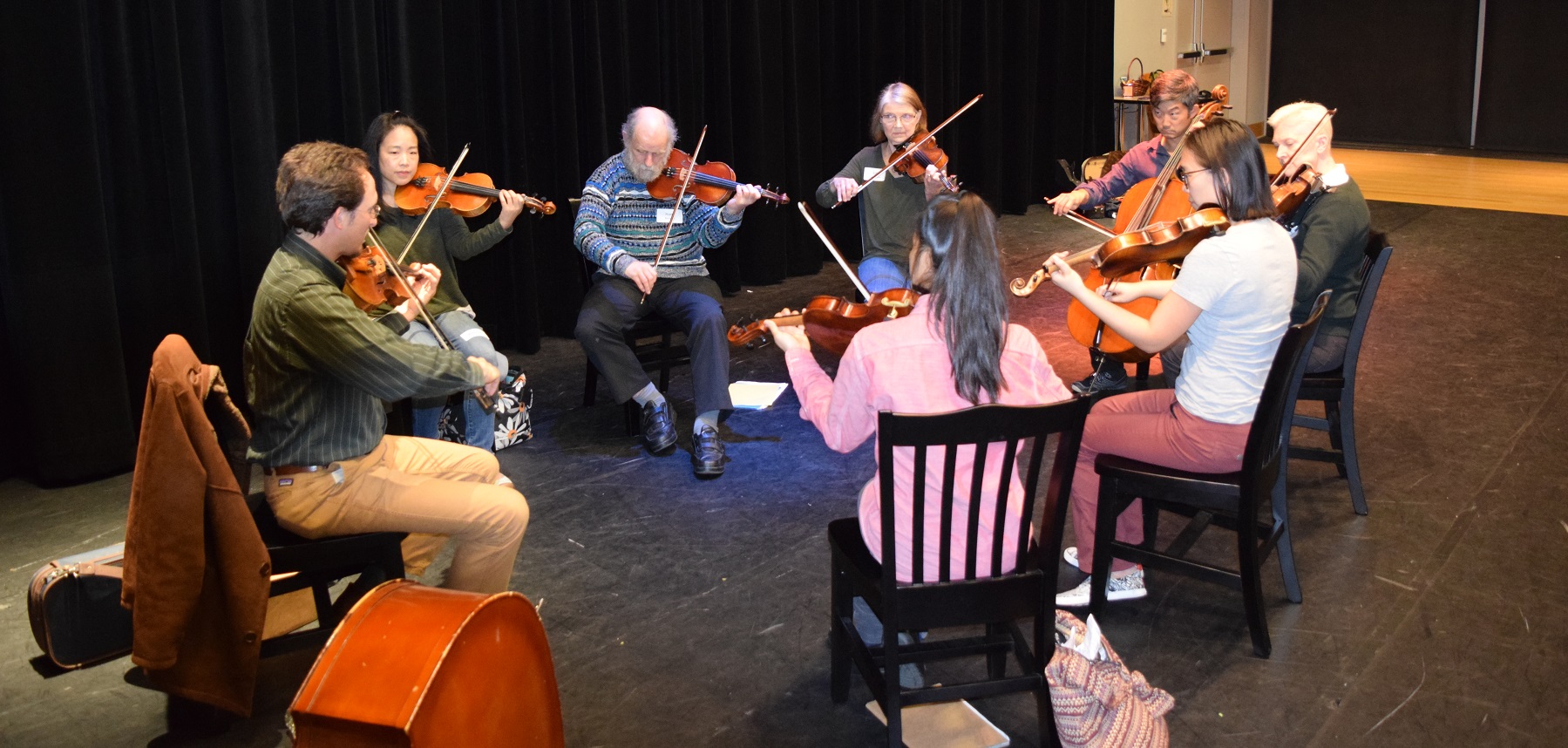 Improvisation Workshop
with Evan Price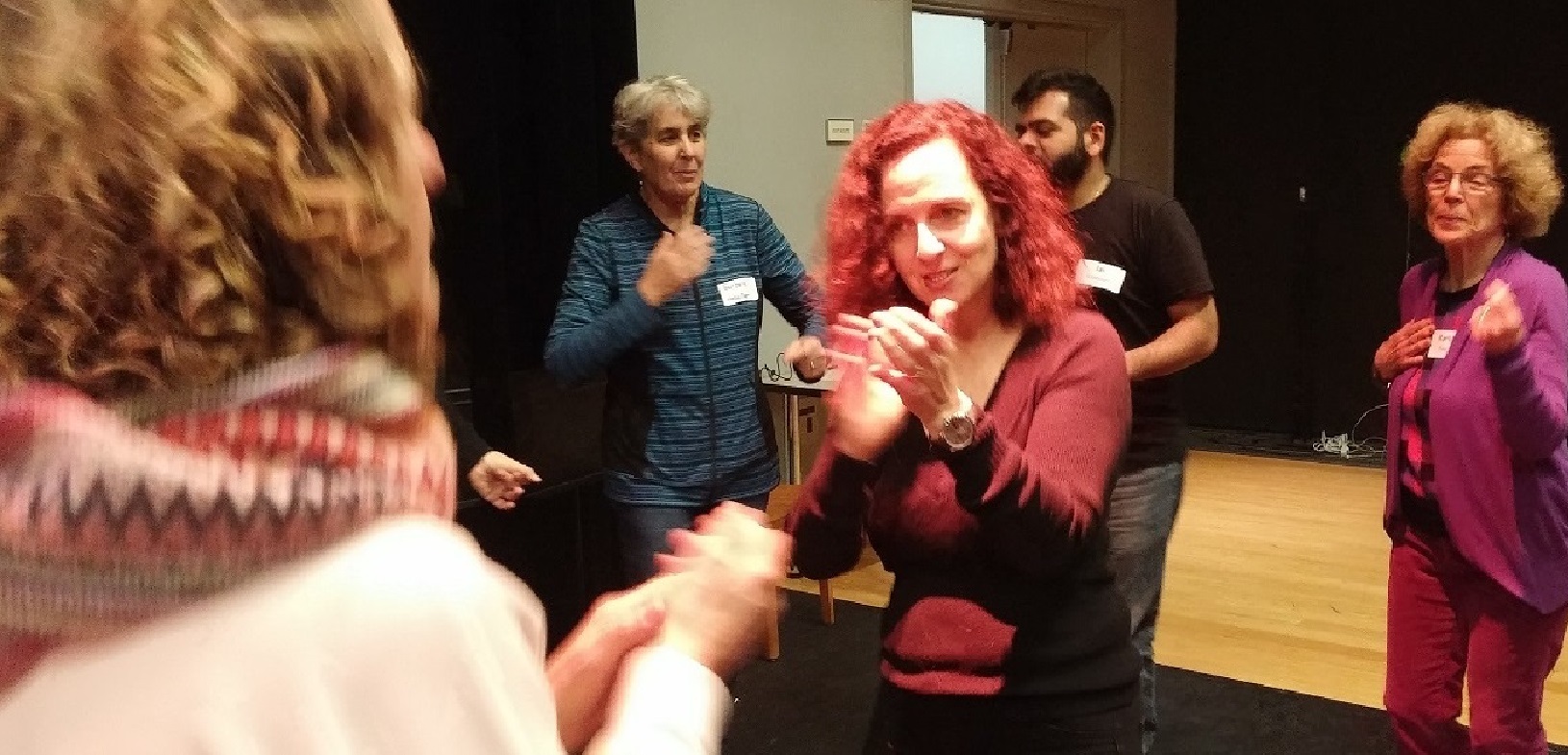 Bossa Nova Workshop
with Sandy Cressman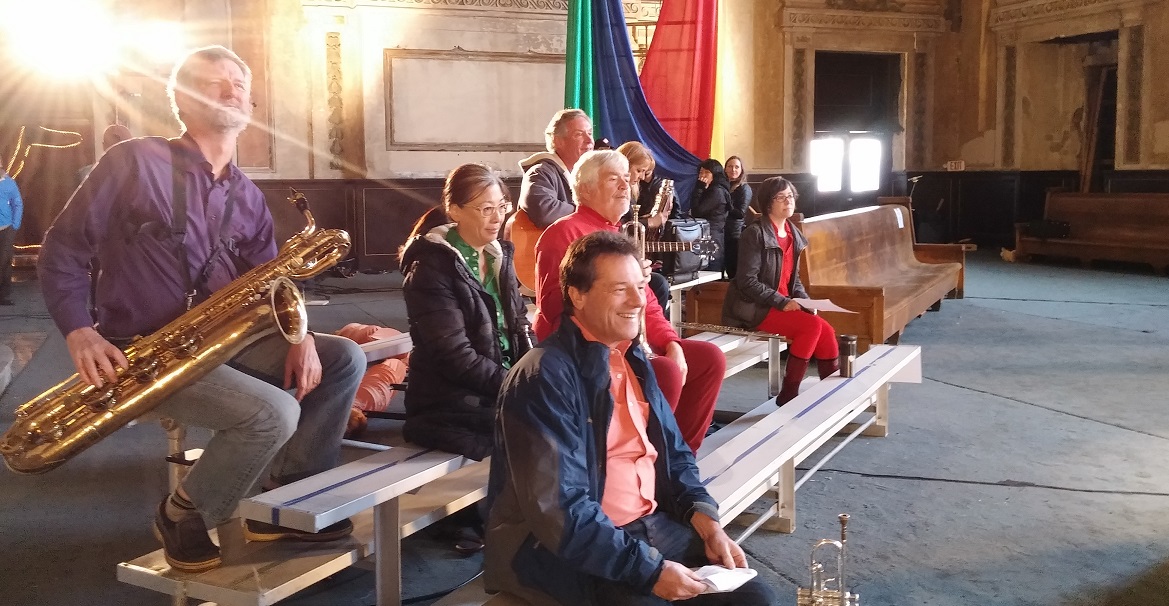 AMN Orchestra in
Opera Vireo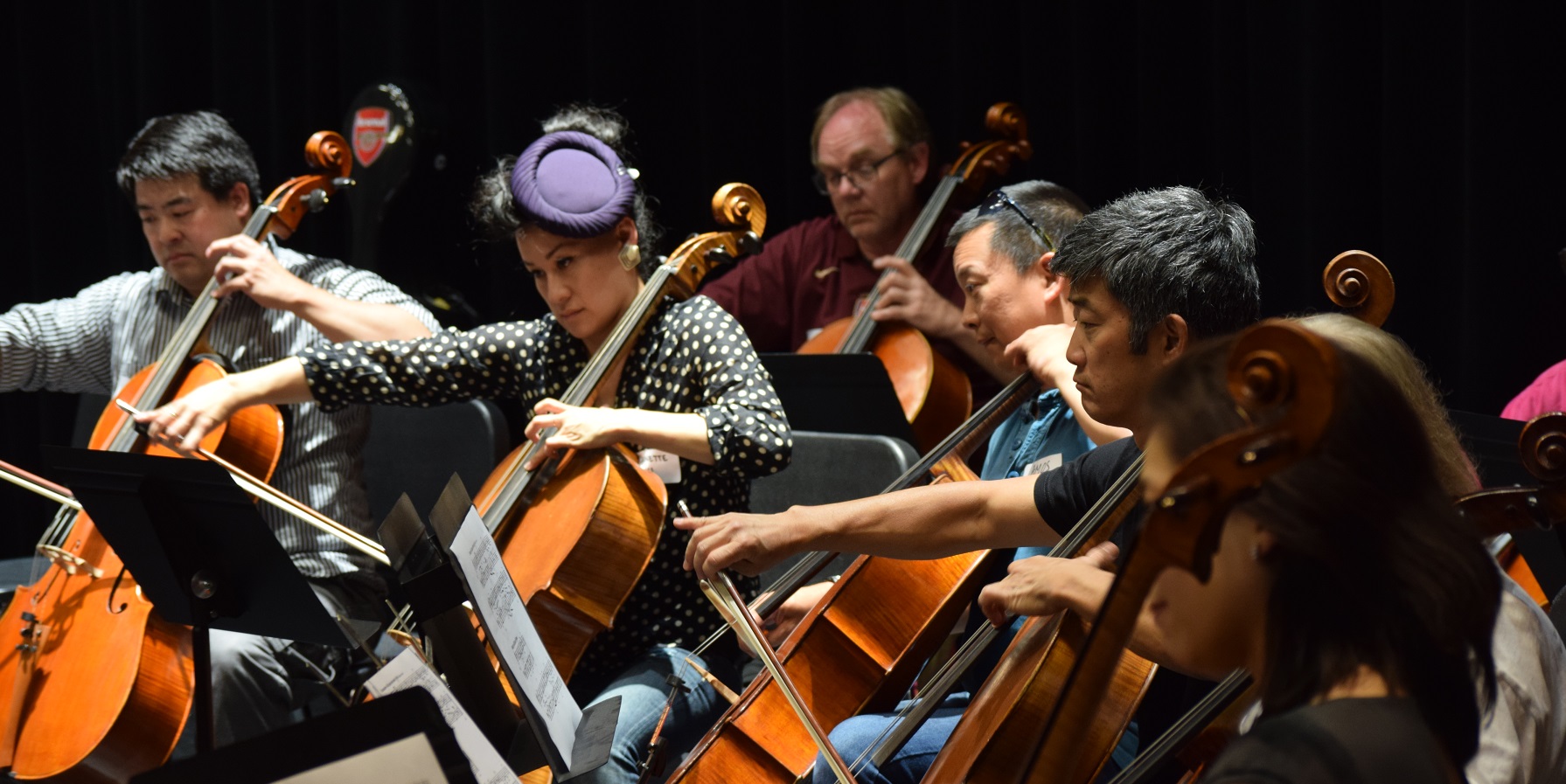 Cello Workshop
with Irene Sharp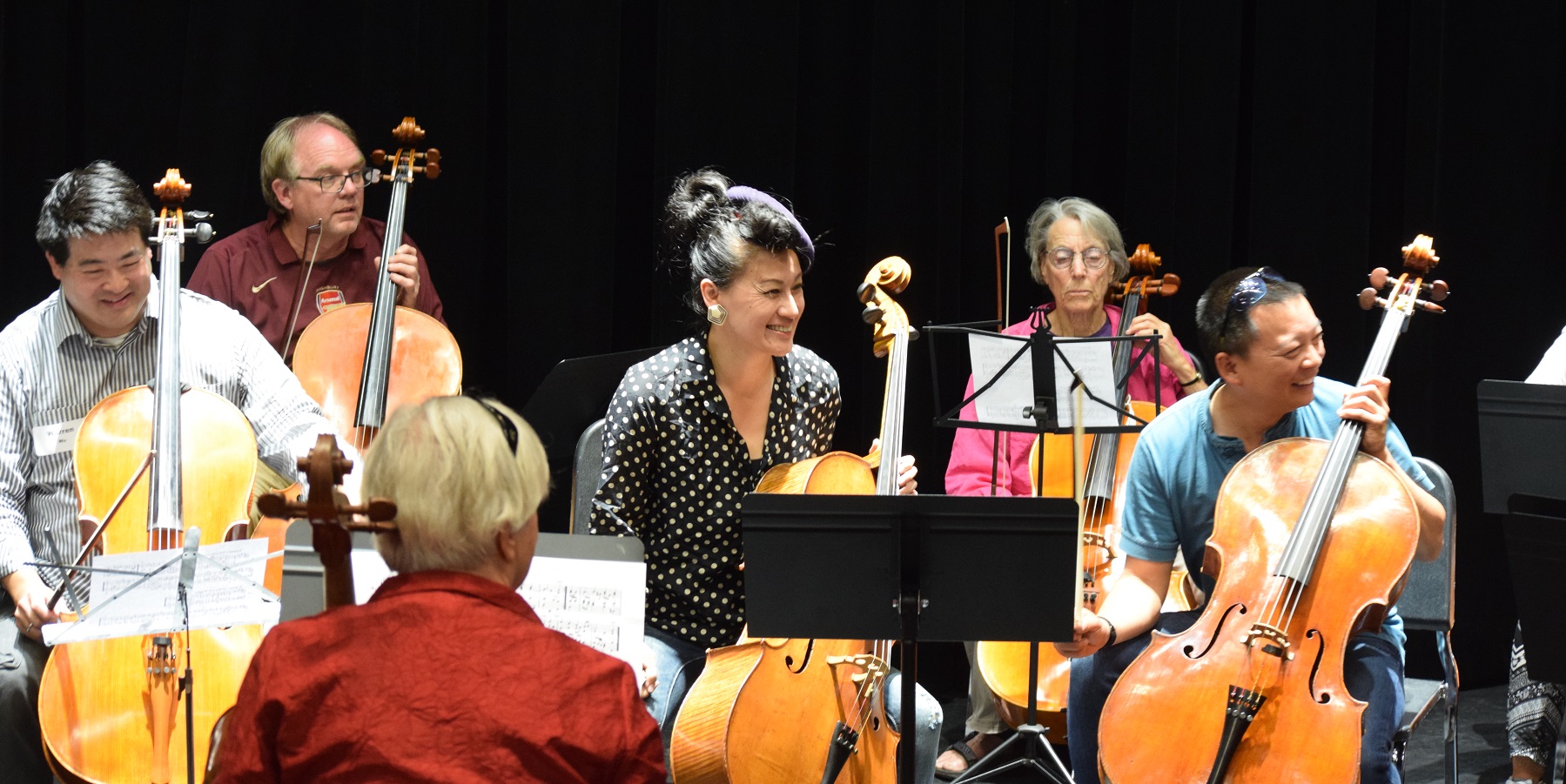 Cello Workshop
with Irene Sharp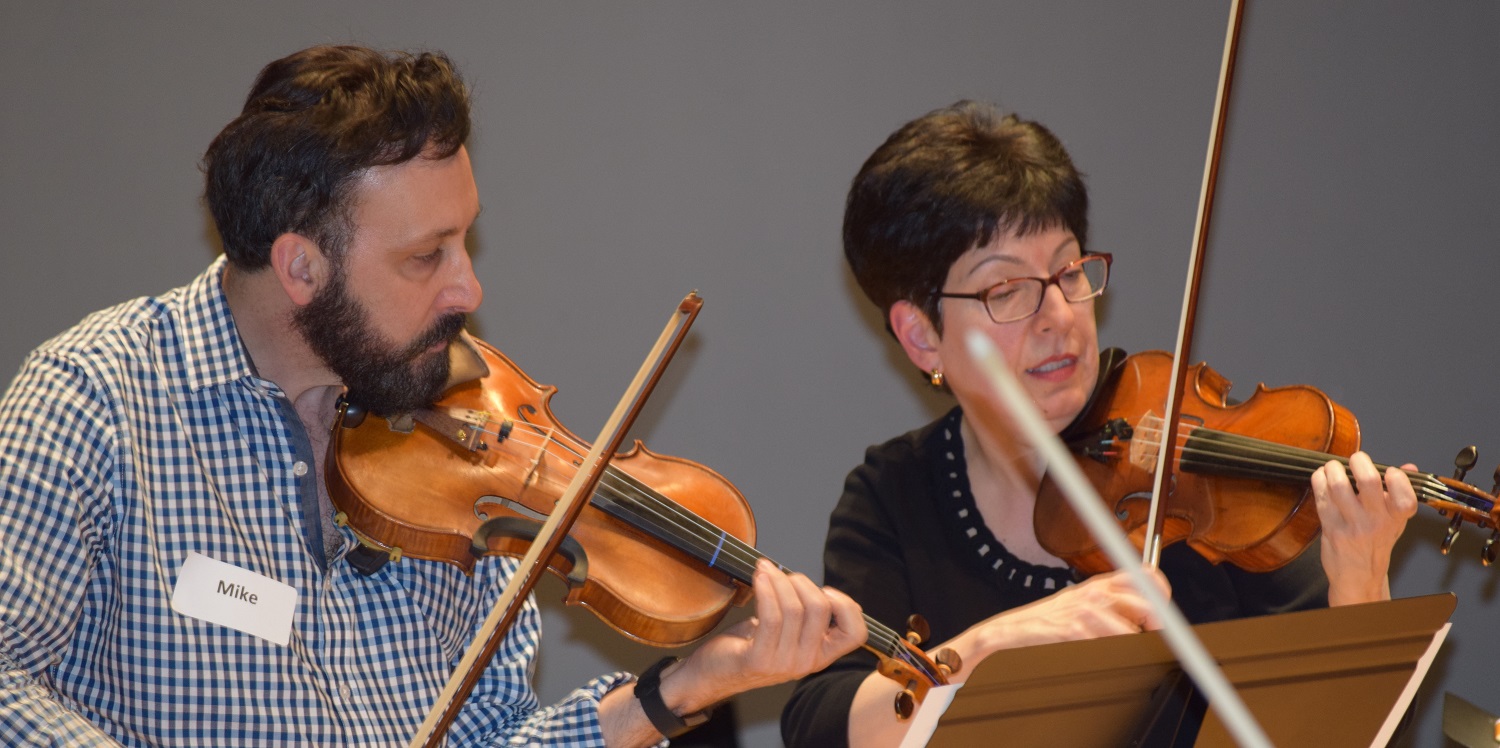 Violin Workshop
with Diane Nicholeris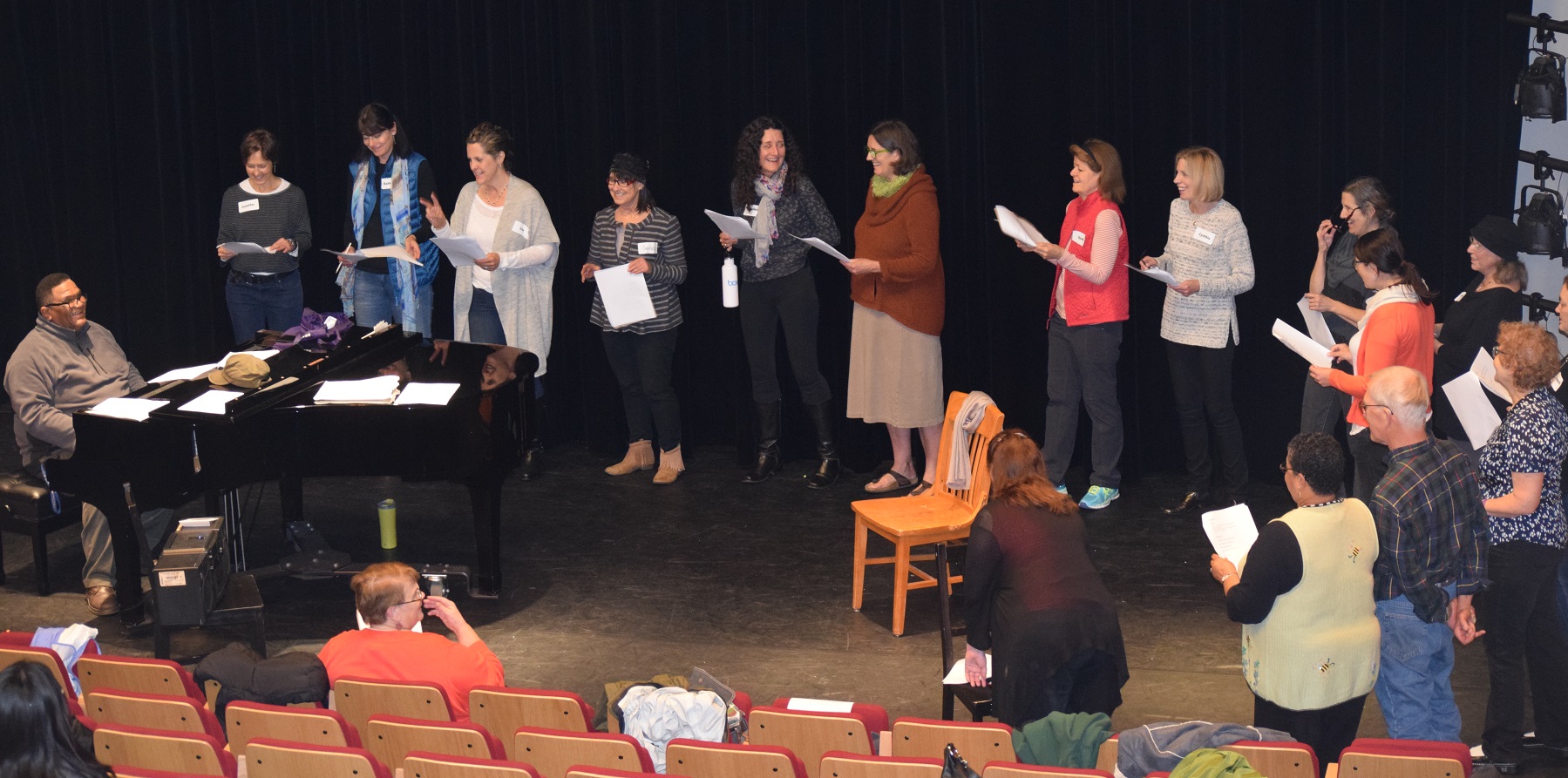 Vocal Workshop
with Larry Batiste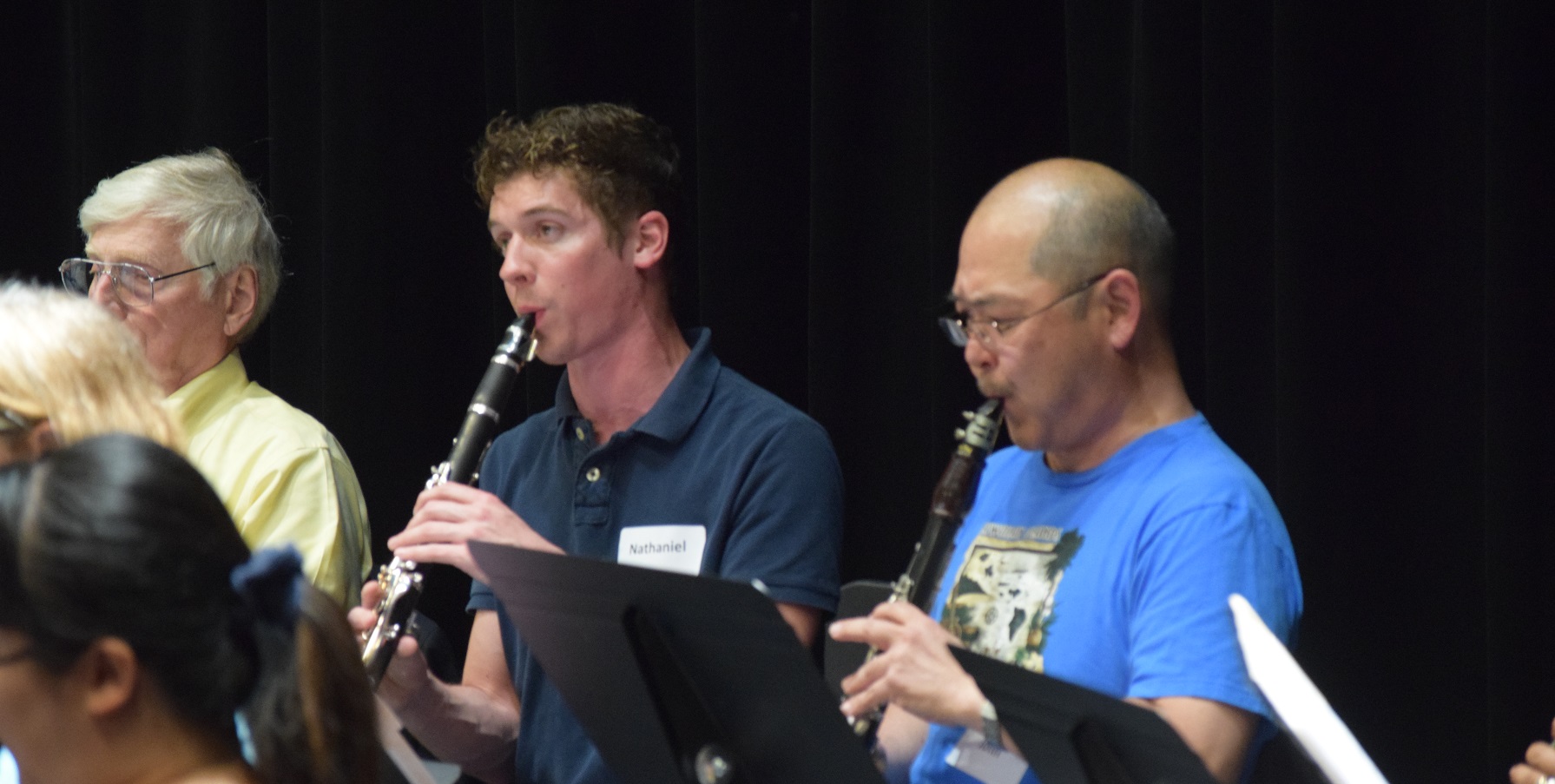 Clarinet Workshop
with Jerome Simas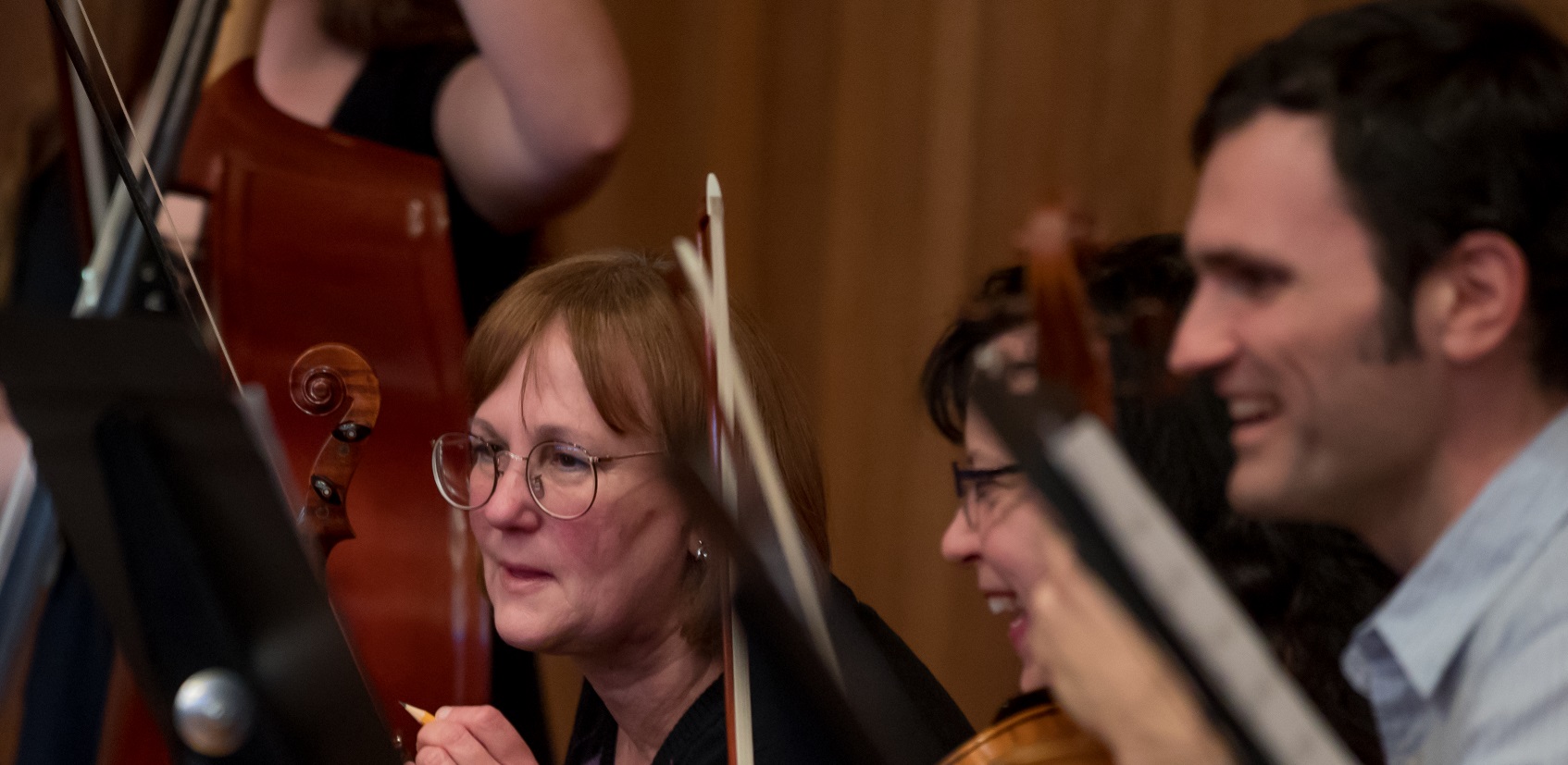 Side by Side 2017
with SF Chamber Orchestra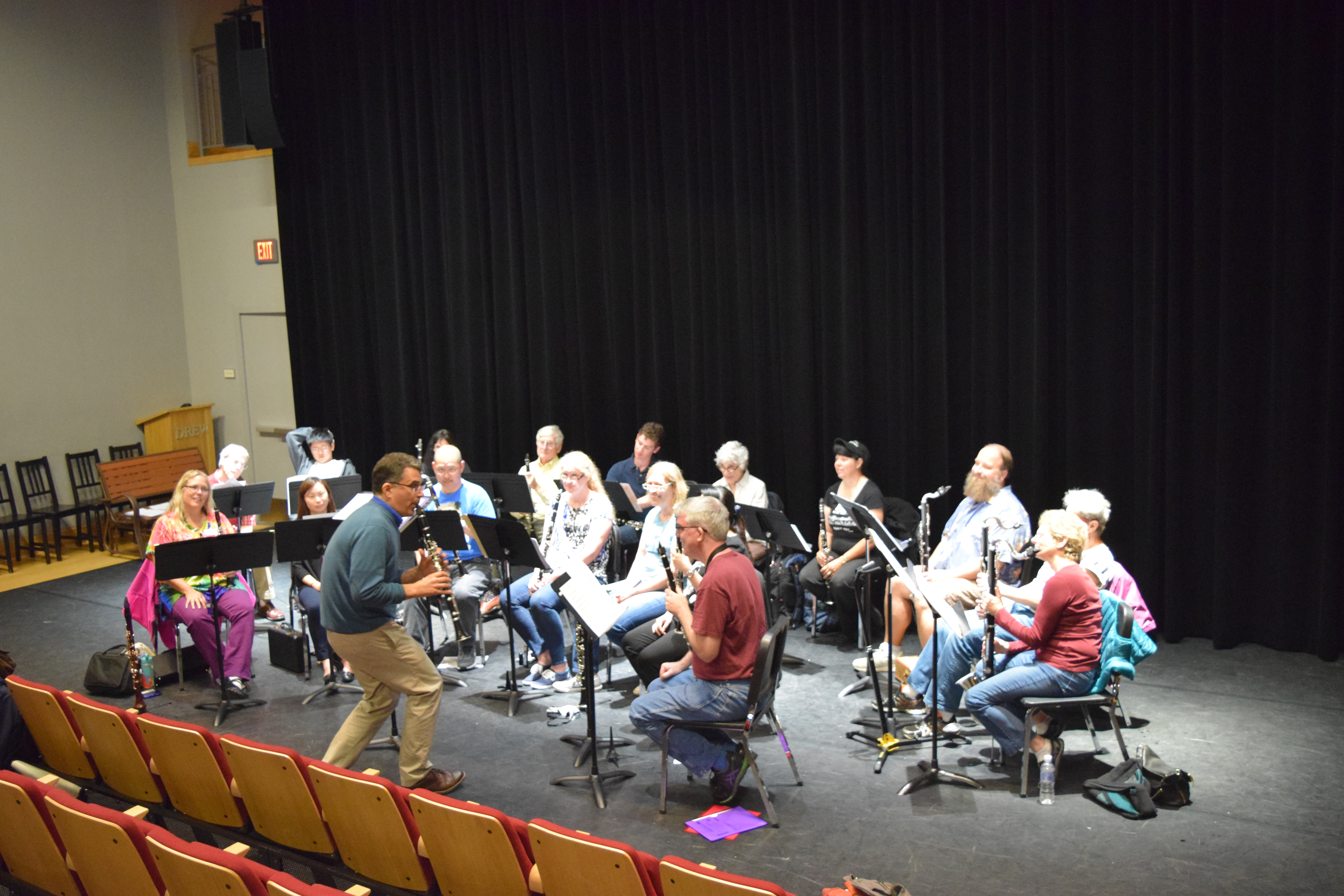 Clarinet Workshop
with Jerome Simas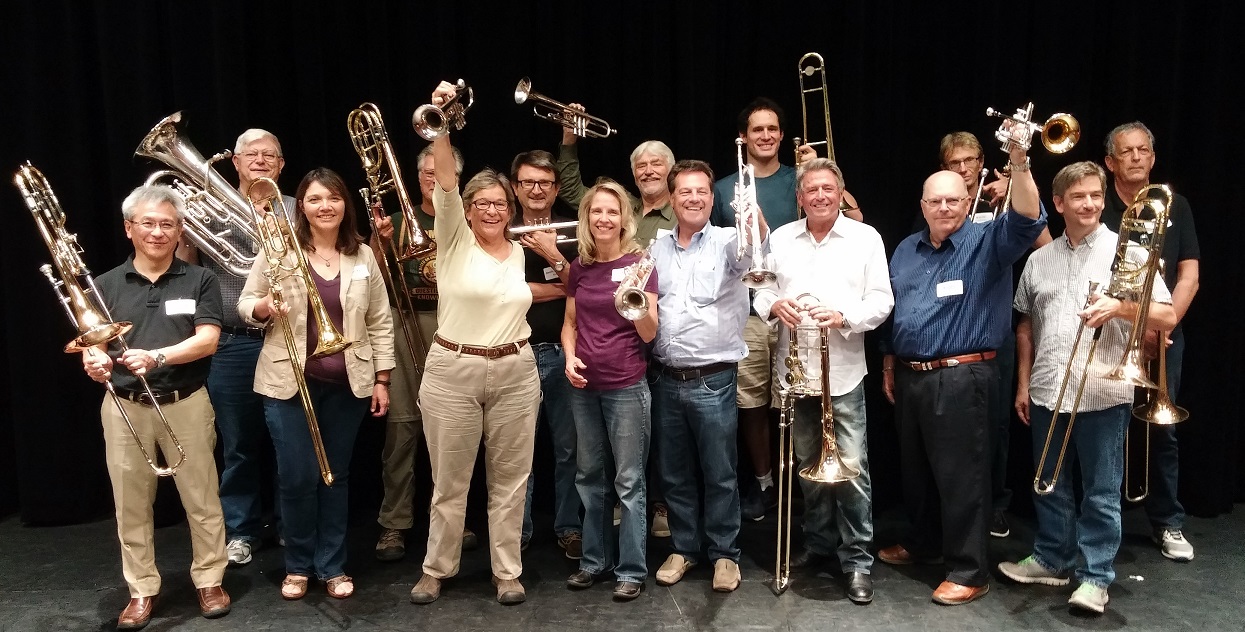 Brass Ensemble Workshop
with John Engelkes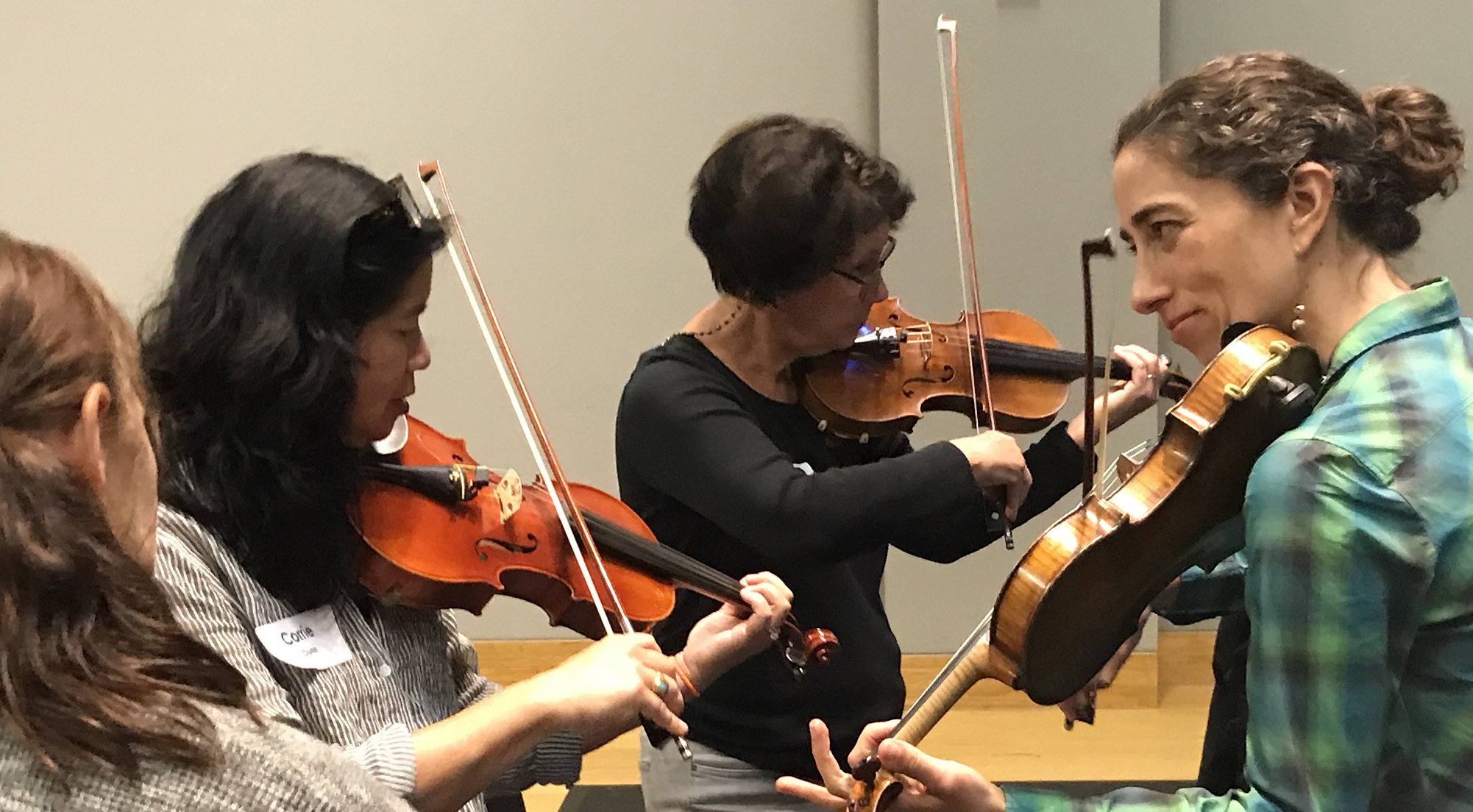 Bluegrass Workshop
with Alisa Rose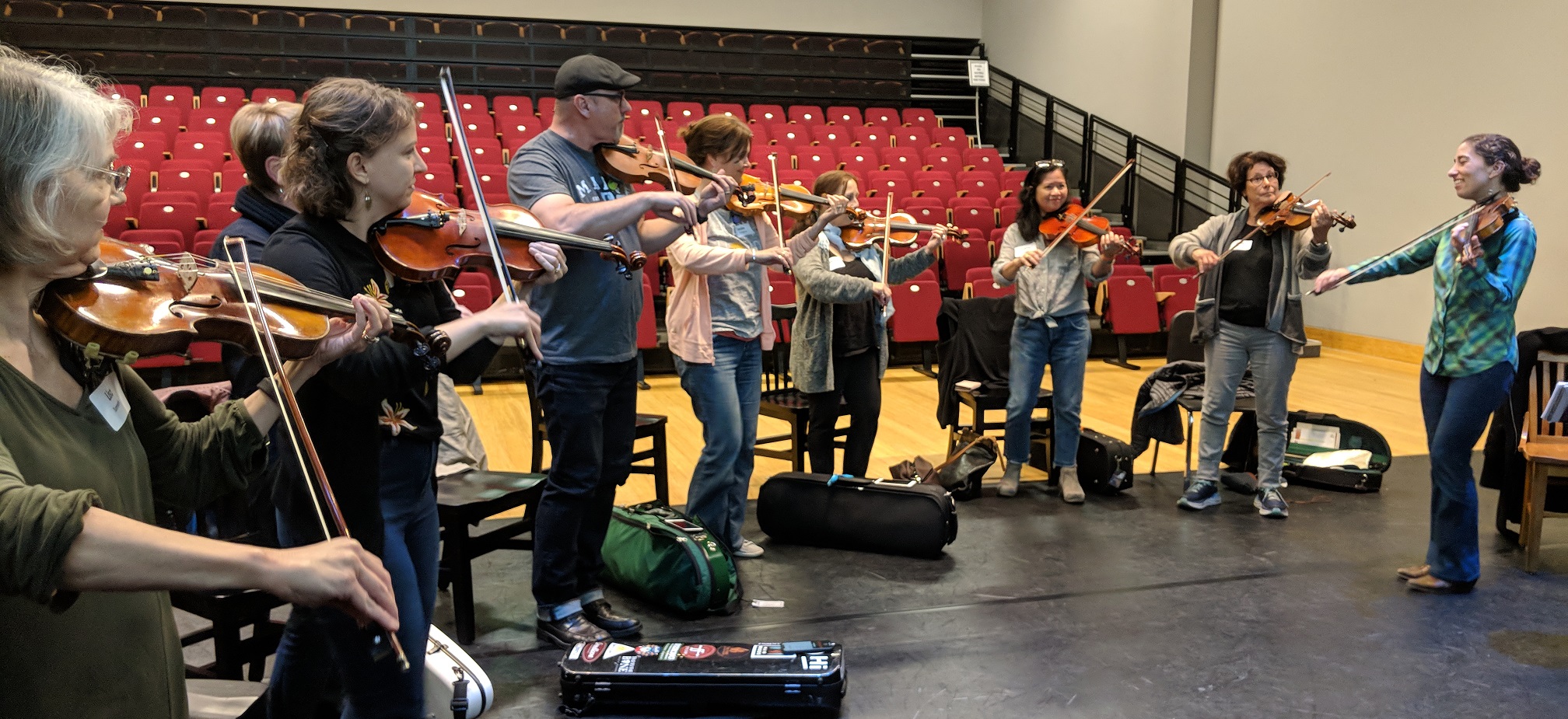 Bluegrass Workshop
with Alisa Rose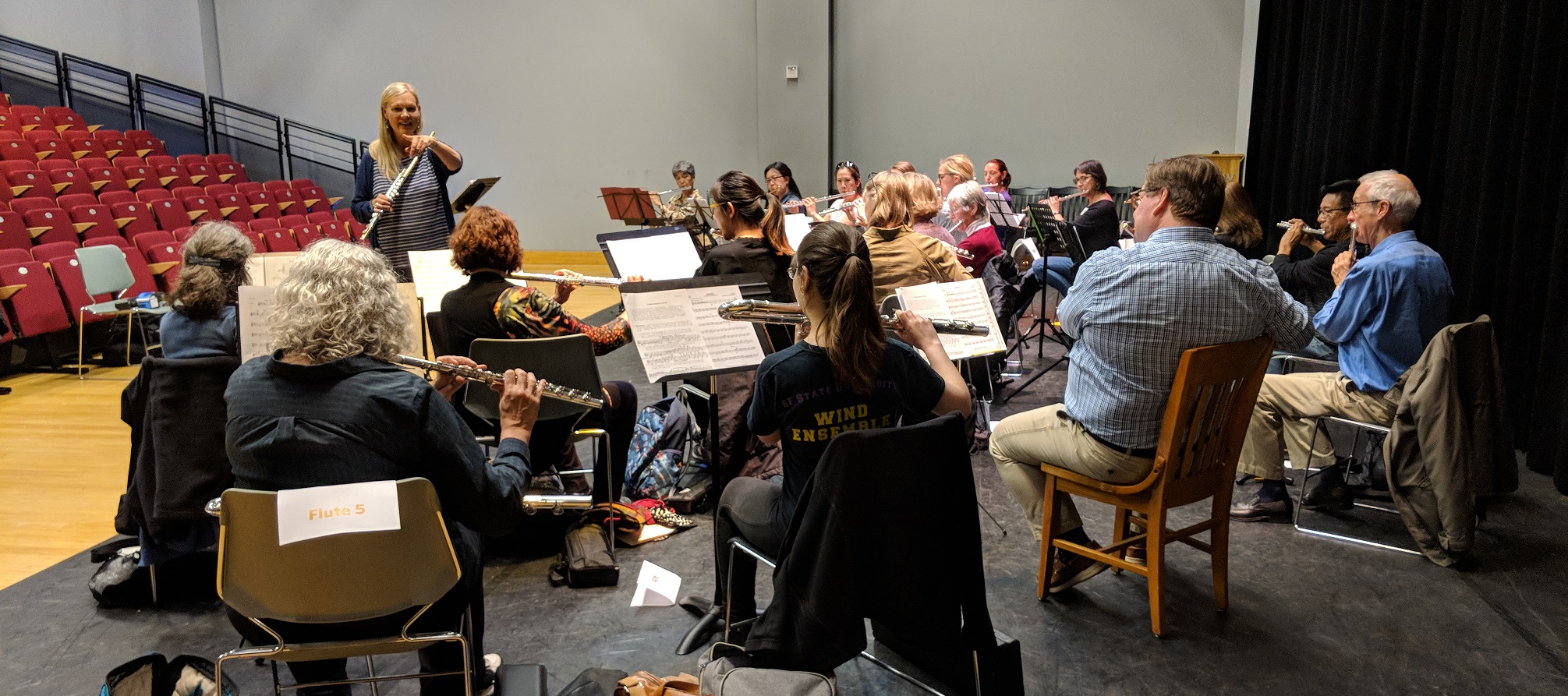 Flute Workshop
with Linda Lukas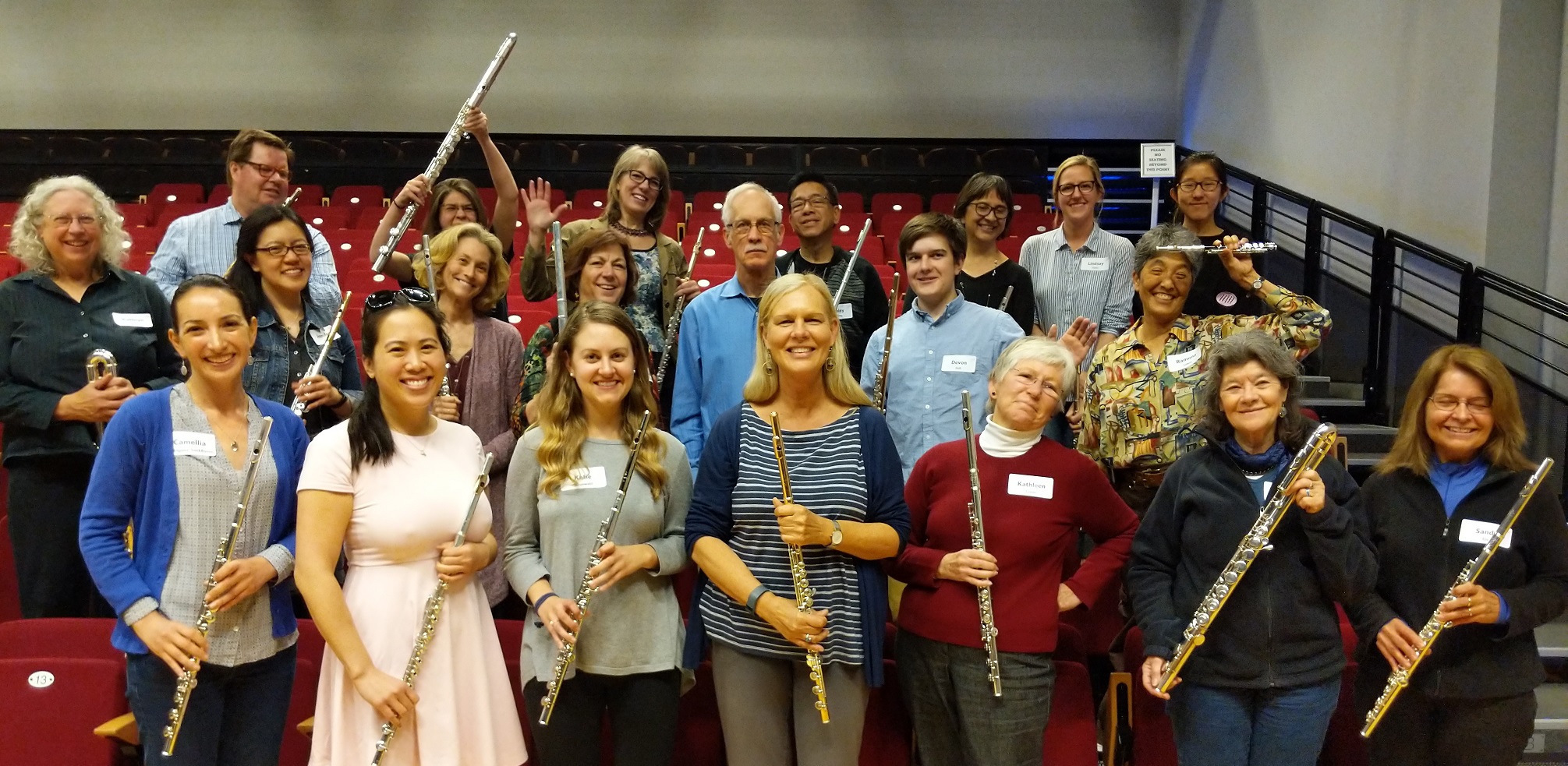 Flute Workshop
with Linda Lukas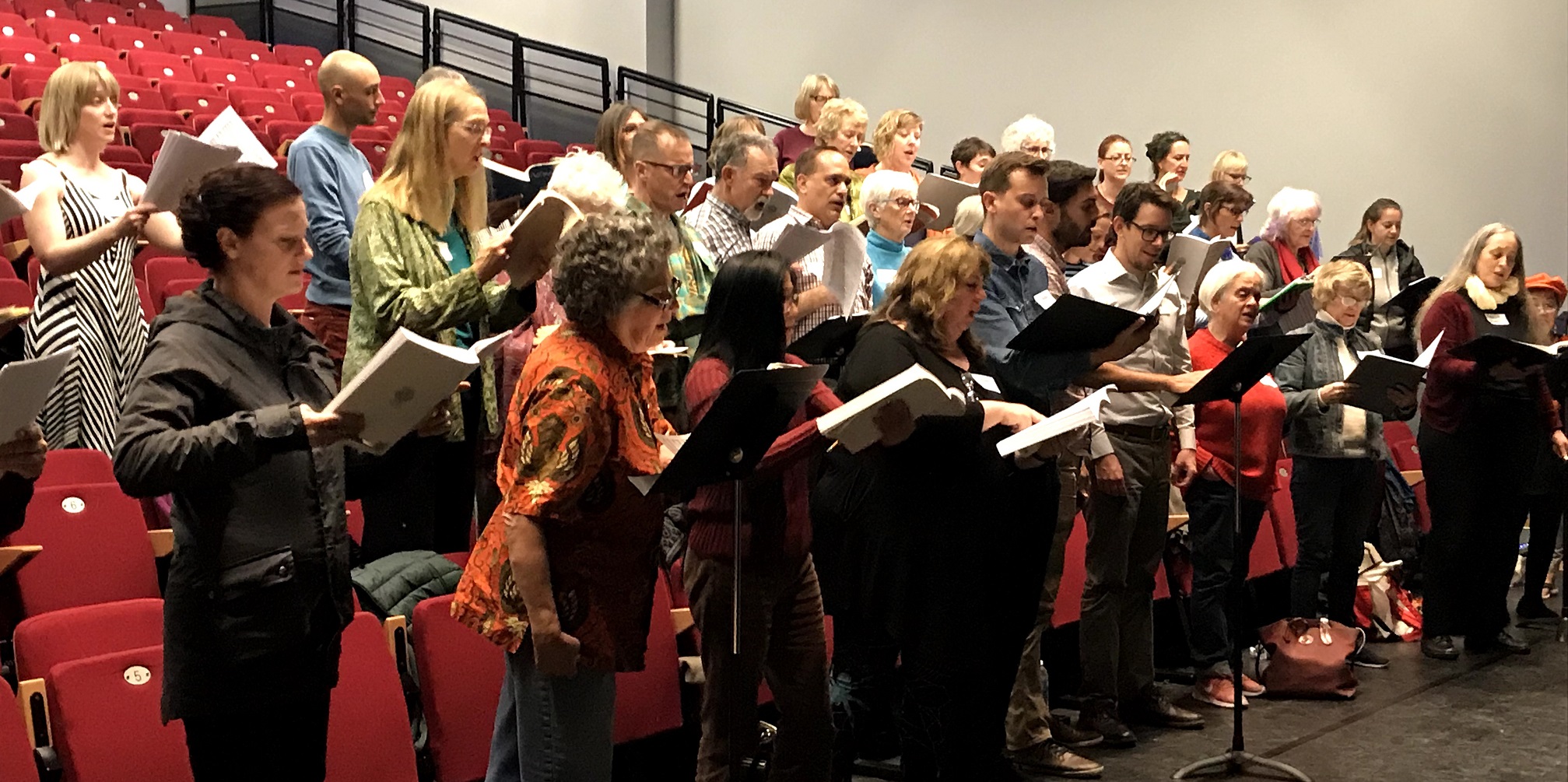 Brush Up Your Messiah
Choral Workshop
Looking for a past workshop?

Don't let staying at home stop you from improving your music skills! Amateur Music Network online workshops bring master musicians into your home to share their knowledge and expertise.
All you need to participate is a computer or other device connected to the internet and with Zoom installed.
NOTE: all times are PACIFIC TIME.
Workshops with SF Symphony Musicians
Players were so inspired by Scott's workshop in June that we are bringing him back for more!
Over the course of three Wednesday sessions in August, we'll explore bass playing from the basics to some intermediate and even advanced techniques. We'll discuss orchestral playing with an example from Beethoven.
The technical level for this workshop is intermediate to advanced, but players of all levels are welcome to join in and ask questions. 
Saturday, August 15, 2 p.m.
Join jazz pianist and community music treasure Dee Spencer for a piano workshop in improvisation.
This workshop will also be great for singers and instrumentalists who want to explore the basics of blues and jazz.
Sponsored by the Ross McKee Foundation.
Saturday, August 22, 2 p.m.
Join renowned conductor and scholar Nicholas McGegan for a discussion of Baroque theaters, where ornate architecture sets the stage for bizarre plots, extravagant productions, and memorable personalities on stage and off. Nic weaves historical details and anecdotes into gripping stories with unrivaled aplomb.
Saturday, August 29, 2 p.m.
Philadelphia Orchestra composer-in-residence and Latin Grammy winner Gabriela Lena Frank joins cellist and moderator Robert Howard in a discussion of her inspiration, her process, and her academy for young composers. Academy graduate Akshaya Tucker will join in a rare discussion of how to teach composing. How does a teacher enhance and develop ideas without imposing her own?
An Online Piano Master Class
Saturday, September 12, 2 p.m.
We are currently accepting applications from pianists who wish to perform in the online master class. To participate, you must have a high quality broadband internet connection.
You will need to submit a short video, maximum 10 minutes in length, with excerpts from two pieces of piano repertoire. Music can be of any era, from Baroque to 21st Century.
To apply, please fill an application. The application form requires a google account in order to upload files to our google drive. If you do not have a google account, and do not wish to create one, please contact us at info@amateurmusic.org and we will arrange another method for you to submit your file.
Deadline for applications: August 31
Our next season of workshops is taking shape. We don't yet know what the world will look like after the pandemic, but we're planning just the same. We have these workshops on the calendar and will update this page as we know more.
Meanwhile please join us for online workshops and we'll continue bringing amazing mentors to work with you during this time of separation.
Workshops with SF Symphony Musicians
Clarinet Extravaganza
SF Symphony Clarinetist Jerry Simas and Sqwonk member Jeff Anderle will lead an amazing workshop for clarinetists.
We had planned this workshop before the coronavirus pandemic. We still want to do it, and we're just waiting until we can all be together again. Watch this space!
Workshops with SF Symphony Musicians
Woodwinds Workshop:
Mozart Octets
Join SF Symphony bassoonist, Steven Dibner for an inspiring and fun exploration of Mozart woodwind octets. We'll focus on selections from Serenade no 11 in Eb (K 375) and Serenade no 12 in C minor (K388).
For intermediate to advanced players.
Drew School, 2901 California Street, SF
PLEASE NOTE: THIS WORKSHOP IS ON HOLD PENDING OUR SCHEDULING A NEW DATE (PROBABLY IN EARLY 2021)
If you wish to attend, you may register and we'll inform everyone when we have a date.
To get updates about upcoming workshops, subscribe to the AMN Newsletter (link below)
Looking for a past workshop?