Music is the language of connection.
Whether we love playing and singing for pleasure, love performing music for our primary careers, or just love listening, music is how we share our deepest emotional selves. Music is available to everyone, regardless of skill, and to participate in music is one of life's greatest pleasures. At Amateur Music Network we celebrate the amateur in all of us: we do it because we love it.
Our network is open to all; all ages and all genres/interests are welcome. If you haven't played in a long time, if you've been playing regularly for years, if you're a long-time musician trying out a new instrument or style to add to your skill set, or even if you've never picked up an instrument before – Amateur Music Network is for you.
Mission and methods:
We envision a world where music is an integral part of life, where all people experience the joy of playing, singing, and listening, and where access to music-making is available, encouraged, and celebrated.
Amateur Music Network makes the world more musical by means of:
Connecting musicians with one another to share in active musical experiences
Creating educational and performance opportunities for musicians, both on our own and through partnerships with other arts organizations
Providing access to resources for musicians
AMN values diversity.
AMN is committed to the connecting power of music-making, and in music's ability to bring people together across all boundaries of race, ethnicity, gender identity, age, and culture. Our unique online community listings embrace all musical genres and encourage the participation of all who wish to join us. We choose programs and presenters that bring wide-ranging perspectives and cultural experiences to a broad audience. We welcome and seek to enhance the musical lives of all participants, regardless of background, musical skill or experience, and we extend our offerings to the those who don't have access to music-making opportunities in the community.
Learn more:
Find out more about AMN workshops.
Read press coverage about AMN.
Support AMN. Your donations and your involvement help us support local musicians through our workshops. Thank you to our donors and sponsors!
Lolly Lewis
AMN Founder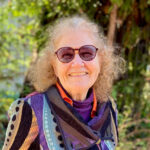 I've been so fortunate to be active in music all my life, as a recording engineer and producer, amateur singer, and dedicated fan. Five years as producer of Community of Music Makers workshops for the San Francisco Symphony showed me that there's a vibrant network of amateur musicians in the San Francisco Bay Area who hunger for opportunities to make music together. I founded Amateur Music Network to support musicians in the SF Bay Area and beyond.
Corty Fengler
Chair, Board of Directors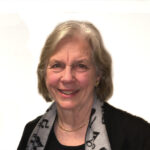 I have been lucky enough to combine a career in arts consulting with my passion for choral singing. Working for the San Francisco Symphony and Grace Cathedral in development connected me with many organizations that also needed help with board leadership and planning. Singing with the SF Symphony Chorus has brought me true joy, along with service on the boards of Chorus America, Walden School, and Cappella SF. Now with AMN we are on an exciting journey together! 

Terry Vogt
Treasurer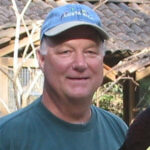 Terry Vogt has been a music lover forever. He sings in the Don't Give Up Your Day Job Chorus and also plays Bossa Nova and jazz guitar, but he's not ready for prime time. He is a retired international executive and lived many years in Brazil. His wife Mary is the real musician in the family and she is ready for prime time as a second soprano in several local choruses.
Emily Limon
Marketing, Communications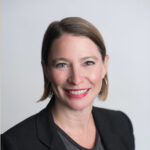 Jeanette Yu
Innovation Strategy, Creative Direction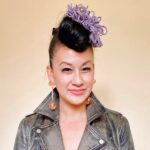 Jeanette helps individuals and organizations understand, explore, include, and celebrate human connection. Her work focuses on what is "just beyond" one's line of sight through creative concepting and the identification and stimulation of future technologies. A multicultural innovation strategist and creative instigator with degrees in Music, English, and Molecular Cell Biology, Jeanette develops strategies and experiences in and across cultures, communications, disciplines, and organizational ecosystems. She is a practitioner, learner, leader, and moonshot thinker.
Board of Directors
Corty Fengler, Chair
Terry Vogt, Treasurer
Danielle Napoleon, Secretary

Lolly Lewis, Founder

Sylvia Chen
Emily Limón
Divesh Karamchandani
Nicholas Pavkovic
James "Sky" Schuyler
Elizabeth Susskind
Brent Smith
Jeanette Yu
 Advisory Board
Rebecca Blum, Senior Director of Orchestra and Education Planning, San Francisco Symphony
Nan Keeton, Arts Consultant
David Landis, Former President, Landis Communications Inc.
Michael Roest, Associate Dean for Academic Affairs, San Francisco Conservatory of Music
Jerome Simas, Clarinetist, San Francisco Symphony
Dee Spencer, Professor of Jazz and Musical Theatre in the School of Theatre & Dance at San Francisco State University
Robin Sutherland, Principal Pianist, San Francisco Symphony (in memoriam)
Partners and Sponsors