Our February 13 online workshop, "At Home with Lisa Mezzacappa: A Jazz Listening Session," is a guided tour of jazz history conducted by one of the Bay Area's most inventive and versatile musicians. An acclaimed composer, bassist, bandleader, and producer, Lisa Mezzacappa has collaborated with filmmakers, dancers, visual artists, and neuroscientists, and has worked with groups from duos to large ensembles.
But there's a lot more to Lisa Mezzacappa than that brief introduction. Here are six more things you should know about her.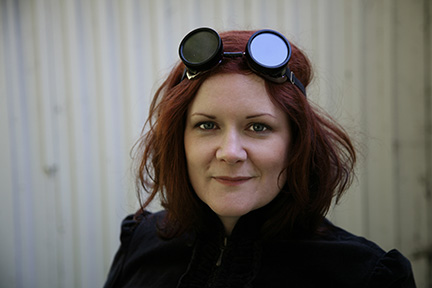 She grew up in a working-class family in Staten Island, New York.
Lisa started playing the clarinet in fourth grade and became a youth symphony star. In junior high school she took up the electric bass, dyed her hair blue, and "jammed with dudes in garages," as she puts it.
She planned to become a biologist.
She majored in biology at the University of Virginia before adding a second major in music. Eventually, though, science took a back seat to music: Lisa came to the Bay Area and received an MA in ethnomusicology in 2003. Science still informs many of her compositions, most notably "Organelle," which Mezzacappa calls "a 'set' of pieces inspired by diverse scientific processes – some enormous and unfathomable, others impossibly microscopic – that form a whole through the insights and explorations of master improvisers." In 2019, "Organelle" was awarded the Pauline Oliveros New Genres award from the International Alliance for Women in Music.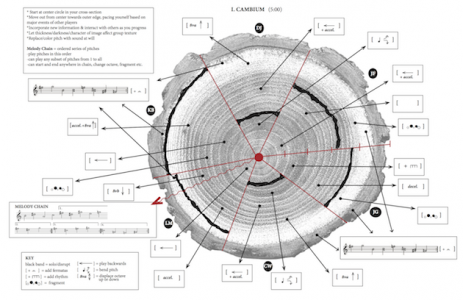 In 2005, she toured with 1960s folk-rock star Donovan.
Writing in the San Jose Mercury News in 2014, Richard Sheinin called the tour "a rare above-ground gig" for this prolific underground musician.
She based an album on themes from film noir and detective fiction.
Written for her sextet, avantNOIR (2017)—an homage to the crime stories of Dashiell Hammet and Paul Auster—uses clues, imagery, and quotations from the novels as well as acoustic and electric sounds, field recordings, and composed and improvised material. From the liner notes: "The musicians find themselves in a room at the Alexandria Hotel on Kearney Street, where they are encouraged to sit and have a drink with the wily Caspar Gutman, explore various objects and personages in the room, ride the elevator, make a phone call, holler to someone in the street below for help, or get the heck out of there." (Listen to "The Ballad of Big Flora" from avantNOIR.)
She won a 2020 Bay Area Jazz Award.
San Jose Mercury News jazz writer Andrew Gilbert bestowed the puckishly titled "In Case NASA Needs a Resident Composer Award" on Lisafor her "antic, playful, and often poignant settings for the album Cosmicomics," a project inspired by "the whimsical celestial fables of the Italian writer Italo Calvino."(Listen to the Lisa Mezzacappa Six play "Solar Storms" from CosmiComics.)
Her latest project is a radio opera.
"The Electronic Lover" was released as a podcast in nine episodes. Listen to the first episode here.