This is a guest post by Mike Pope, a technical writer and editor in Seattle who plays the ukulele in his spare time. Mike writes a fine blog about language and another blog on general-interest topics; when we read his December post about Christmas tunes on the ukulele, we wanted to know more. Happily, Mike agreed to write for us about getting started on the ukulele, an instrument introduced to the Hawaiian Islands in the 1880s by Portuguese immigrants and now played around the world.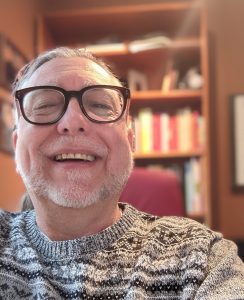 During the pandemic lockdown, many people took up a musical instrument. And many of those people became qukes, or "quarantine ukulele players," as the ukulele teacher Cynthia Lin affectionately calls them.
This isn't surprising, because the uke is a great choice for amateurs. For starters, a ukulele is affordable; you can get an excellent starter uke for less than $200. And the instrument is very portable, which will be useful when the lockdown eventually ends and we can all get together again.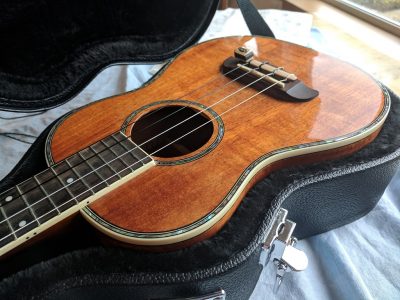 The ukulele is also easy to learn. You can play C Major, A minor, and A7 chords with just one finger. Add F (two fingers) and G7 (three fingers), and you can already play a couple dozen songs. With a bit of practice, you can learn 20 or so chords and play along with almost anything that comes your way.
Uke is also easy to learn because you don't necessarily have to learn musical notation. (Compare piano or even the recorder.) As with guitar, you can learn ukulele songs from tabs, which show you when to play chords and usually how to form them. The songbooks for ukulele groups typically contain a long list of tabs for well-known songs, providing many hours of satisfying music-making.
The ukulele is traditionally associated with Hawai'i, and there's a lot of Hawaiian-inspired music for the instrument. Many beginners become interested in uke because they've heard the well-known arrangement of "Over the Rainbow/What a Wonderful World" by the Hawaiian player Israel Kamakawiwoʻole ("Iz"), a song that's well within the capabilities of a beginner. But there are uke arrangements of almost any style of music you like, from Beatles to hymns to jazz. 
But I don't want to suggest that ukulele is an instrument suited only to beginners. It's true that it has just four strings, which guitar players might find limiting. However, watching a video of the virtuoso Jake Shimabukuru play his arrangement of "While My Guitar Gently Weeps" gives you an idea of what the instrument can do.
After you've learned the most common open chords, you can learn barre chords, which opens the world of movable chords. This gives you additional voicings for your chords, as well as practical ways to make quick chord changes and to transpose on the fly.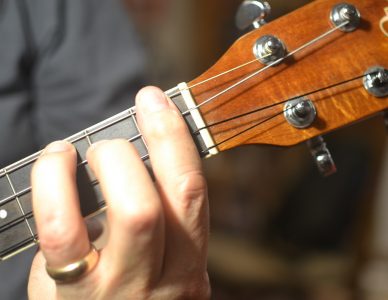 While you're getting the hang of the chords for your favorite songs, you can also learn many strumming patterns that are suited to different time signatures and styles of music. Similarly, you can learn many picking techniques. Focusing on just these skills will quickly advance you as a player.
And there's no shortage of resources for learning more. YouTube has hundreds (thousands?) of videos that teach ukulele techniques at all levels and in all styles. Recently I've also been working out of a book of uke arrangements of classical music. These are by Jeff Peterson, who has videos that again show that the ukulele can be a serious instrument for serious amateurs, as in his video of Bach's Prelude BWV 1007.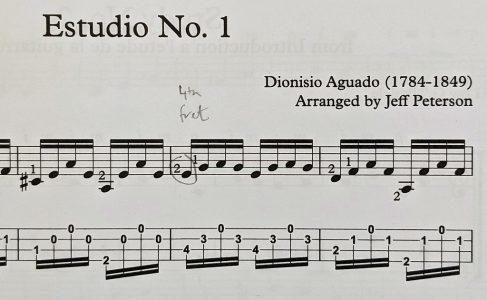 If you don't already have a ukulele and you're interested in starting, I have a few ideas for you. If it's practical, go to a music store and try several different ukes. Ukuleles come in different sizes—soprano, concert, tenor, and baritone. (I have a concert and a tenor.) Different instruments, even from the same manufacturer, can sound and feel quite different, so it's best to try each ukulele individually. And if you want to perform, think about an acoustic-electric uke that you can plug into an amplifier.
The traditional tuning for ukulele is G-C-E-A, with the G string tuned above the E string. Some music (especially classical pieces) calls for a low G string, so you might want to replace that string on your uke. Or get a second ukulele so you can have both tunings! Then you'll be ready for anything.
It's hard for me to think of an instrument that's better suited for both casual and serious musicians than the ukulele. As the Ukulele Orchestra of Great Britain will show you, playing ukulele is all about music that's  "Happy."
---
Top image: A sample of a ukulele tab (tablature).