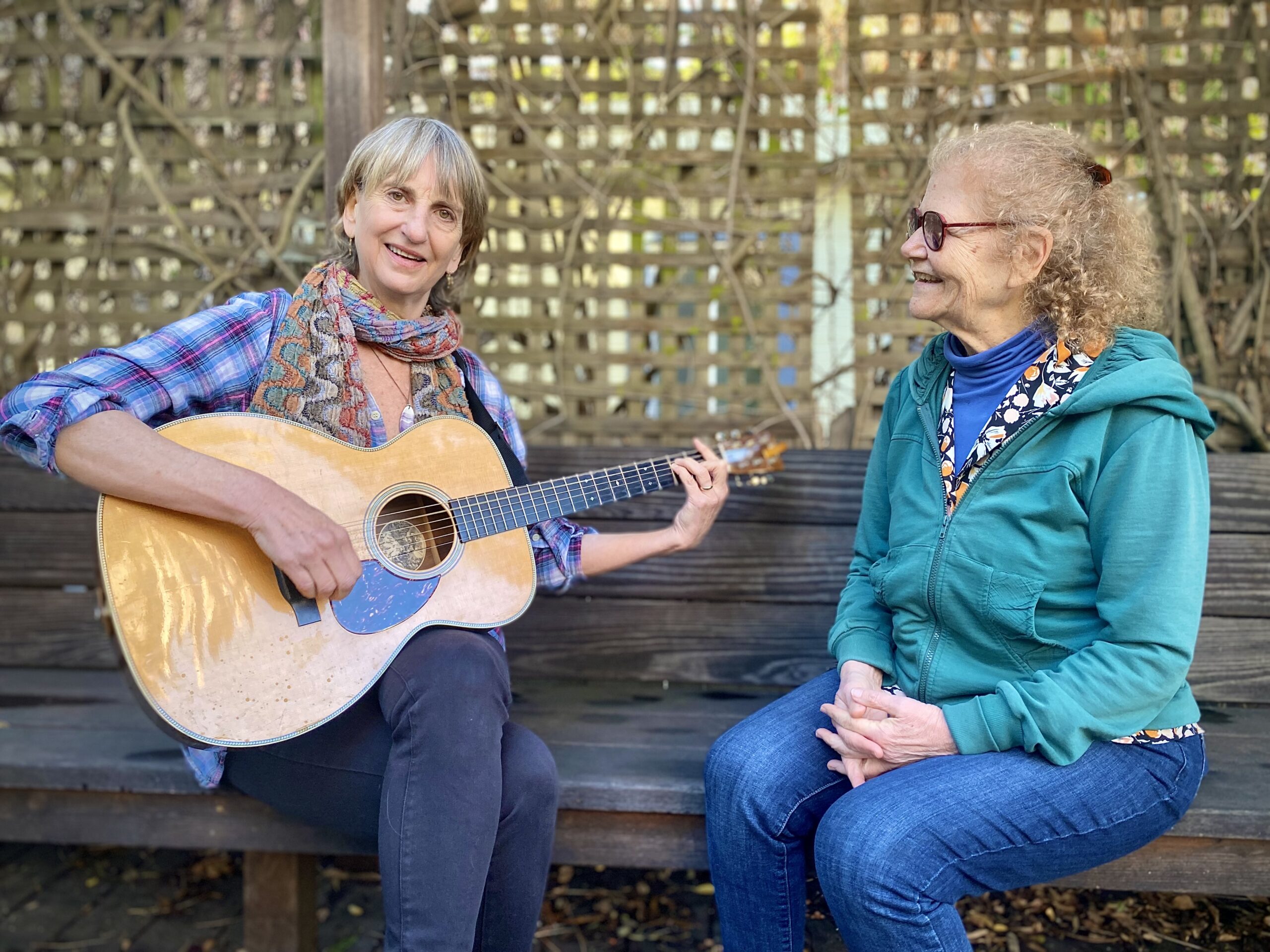 Old friends are the best! AMN's Lolly Lewis and her long-time pal Cary Sheldon are thrilled to be collaborating on Song Circle, the new online sing-along event premiering Wednesday, March 1, and returning the first Wednesday of April, May, and June.
Cary's background is as eclectic as her song choices: Growing up in Cambridge, MA, she was surrounded by music of many styles—in her family of devoted music-lovers, at schools that nourished her natural love of performance, and in a community that supported her musical vitality.
Cary and Lolly got together via Zoom recently to talk about the workshop, to which "Everyone is welcome!"
The workshop format is unique. A small group of singers will convene live in Cary's living room, while everyone else will sing along online. Cary chose the core repertoire from her huge catalog of songs, making sure to include a variety of styles. She also took care to consider accessibility, that the songs would be fun to sing but not too challenging: The idea is to get to the core experience of singing together. For Cary, singing in community is even more gratifying than solo performance. 
Enjoy their whole conversation in this video! 
Cary shares her evolution as a singer.
We both got a little choked up thinking about how so many people have been told they "can't sing." Cary testified to how many of her voice students had been told this, only to find their musical identities could bloom with a little bit of encouragement. Being told you can't sing to being told your voice—and thus your very self—has no worth.
"Everybody's voice should be heard!" We want everyone to be able sing freely and experience the joy of music in Song Circle.
"It's all about connection and reclaiming our mutual love for singing around the campfire."
So let's make new friends and keep the old—bring your loved ones, both near and far, to Song Circle on the first Wednesday of the month. See you March 1!