a partnership of Amateur Music Network, SFCM Continuing Education, and the San Francisco Symphony

EVENT IS CANCELLED DUE TO COVID-19
We're sorry that the COVID-19 social distancing order means that we cannot plan to have the Orchestra Fantasy Camp in 2020. We hope you will join us in future years. Stay tuned for updates on future events.
The resources below, including mentors and camp schedule, are no longer active but will give you an idea of how the Camp is structured. This information will be updated as we plan for the future.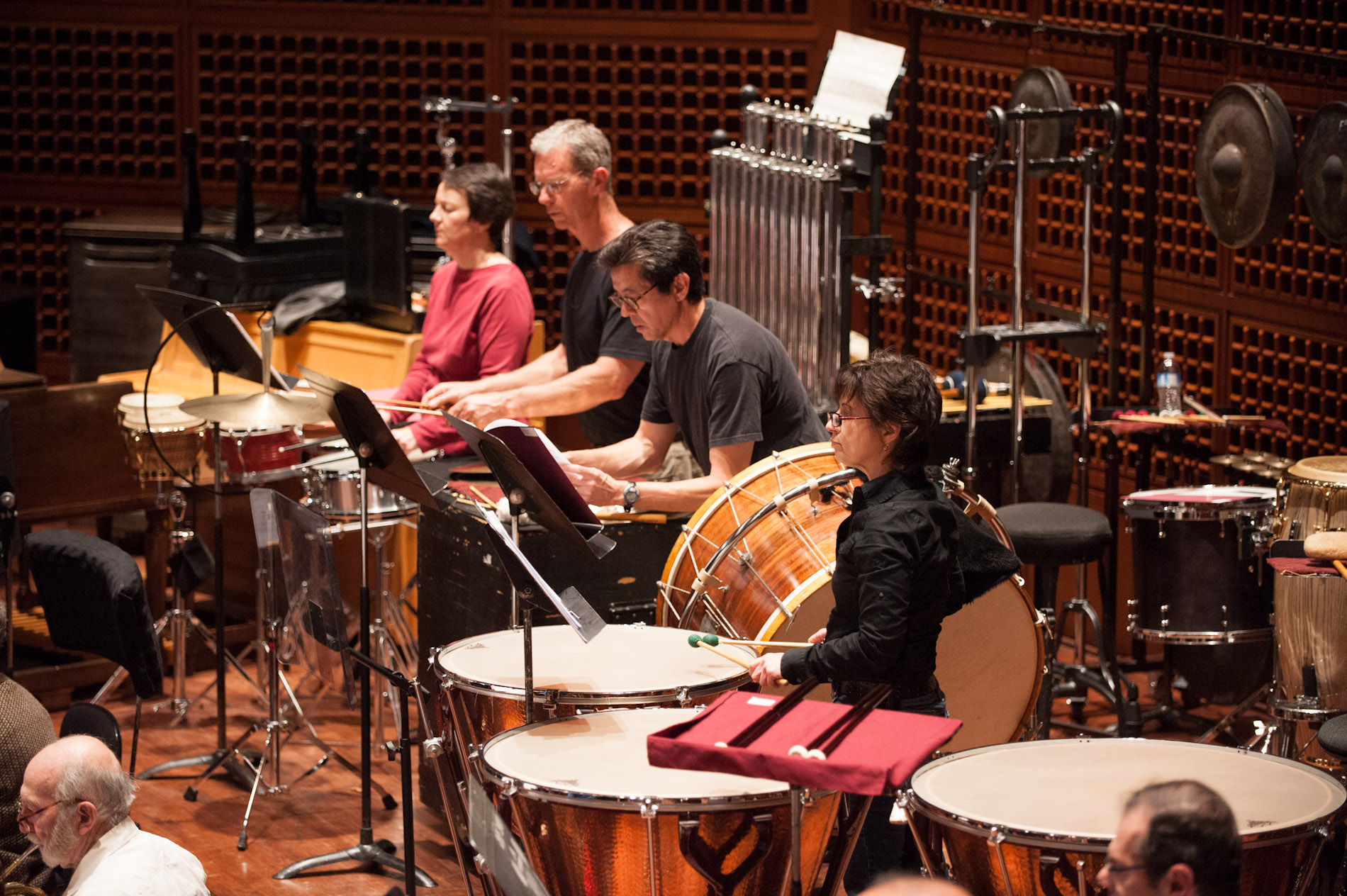 All the information and preparation materials you will need will be published on this page. For more information about the Orchestra Fantasy Camp program, please see our FAQ.
To apply, visit the SFCM REGISTRATION PAGE.
Location: San Francisco Conservatory of Music, 50 Oak Street, San Francisco
What to bring: Your instrument and your music!
Attire: Dress code is casual/comfortable for rehearsals and "business casual" for performance. Please refrain from wearing scented products such as perfume or hair spray.
Parking: Parking is difficult in the busy mid-Market/Hayes Valley neighborhood. We highly recommend public transit: there is a Muni Metro stop at Market and Van Ness just a block away, and BART Civic Center Station is within walking distance. If you must drive, please allow plenty of time to find parking.
A welcome message from conductor Edwin Outwater
I'm delighted to welcome you to Orchestra Fantasy Camp! Together with my colleagues from the San Francisco Symphony and the SF Conservatory, we will dive into the remarkable sonic world Rimsky-Korsakov's Scheherazade  and create an unforgettable concert and experience with all of you. I can't wait to hear this orchestra made up of people who truly love music. See you in June!
Listen to the repertoire: Rimsky-Korsakov Scheherazade
I
The Sea and Sinbad's Ship
III
The Prince and The Princess
IV
Festival at Baghdad...
Download your music
Print your music and and bring it with you to the workshop and performance.
Each download may contain multiple parts, and some contain transpositions. Please play your assigned part in the transposition that is best for you.
If you have questions
For more information about the Orchestra Fantasy Camp program, please see our FAQ.
If you still have questions, please email us at info@amateurmusic.org and we will get back to you as soon as possible.